STRANGE SOUND PHENOMENA
In respect to the Strange and unusual sound phenomena now appearing all around the world, www.rense.com posted the video http://www.youtube.com/watch?v=Qf3R7N_X2IY&feature=related on January 20, 2012.
The sound is almost like a blast from a colossally large Umpa horn. At 30 seconds into the video, an unknown object appears suddenly in the sky then quickly fades out again. Looking almost like a small twister starting up then fading away. Except for the two hard objects at the top.
So what the heck is it?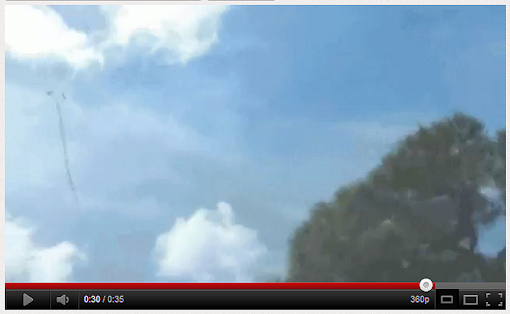 A blow up of the top portion doesn't help. It's definitely coming out a cloud, but it's way to dense and rectangular to be the top of a twister.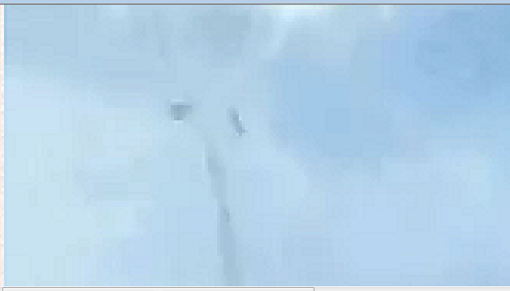 The supposition is that it has to do with the sound. The fact is that is that just as the Heavenly Host had been creating Crop Circle Mandalas in front of new incoming frequencies in order to help prepare Mankind to accept in consciousness the various respective higher frequency Energy inductions which have been coming in pursuant to the escalation of Man's consciousness up to the end of 2012, they are also starting to do it with Mantras which are the musical equivalent of Mandalas. In other words, the Strange Sounds are the musical equivalent of Crop Circles.
For a list of Strange Sound Phenomena (Mantras) around the world see: http://www.rumormillnews.com/cgi-bin/forum.cgi?read=227798 . The one over Montreal Canada is particularly intriguing.
Also check out the www.pfur.com home page for additional interesting stuff.
For details about every thing that's going on now interdimensionally, see: http://www.revelatorium.com .